FREE ONTARIO-WIDE DELIVERY OVER $45

$5 FLAT-RATE SHIPPING ON ORDERS UNDER $45

FREE CANADA-WIDE DELIVERY OVER $75
Oh, hello!
We're Jess & Kristine*

(*Jess says she gets top billing because she made this page. Even though Kristine is older and came first.)
If you can't tell, we're sisters! We were born in Regina, Saskatchewan, raised in Pinawa, Manitoba...and we now call Toronto home!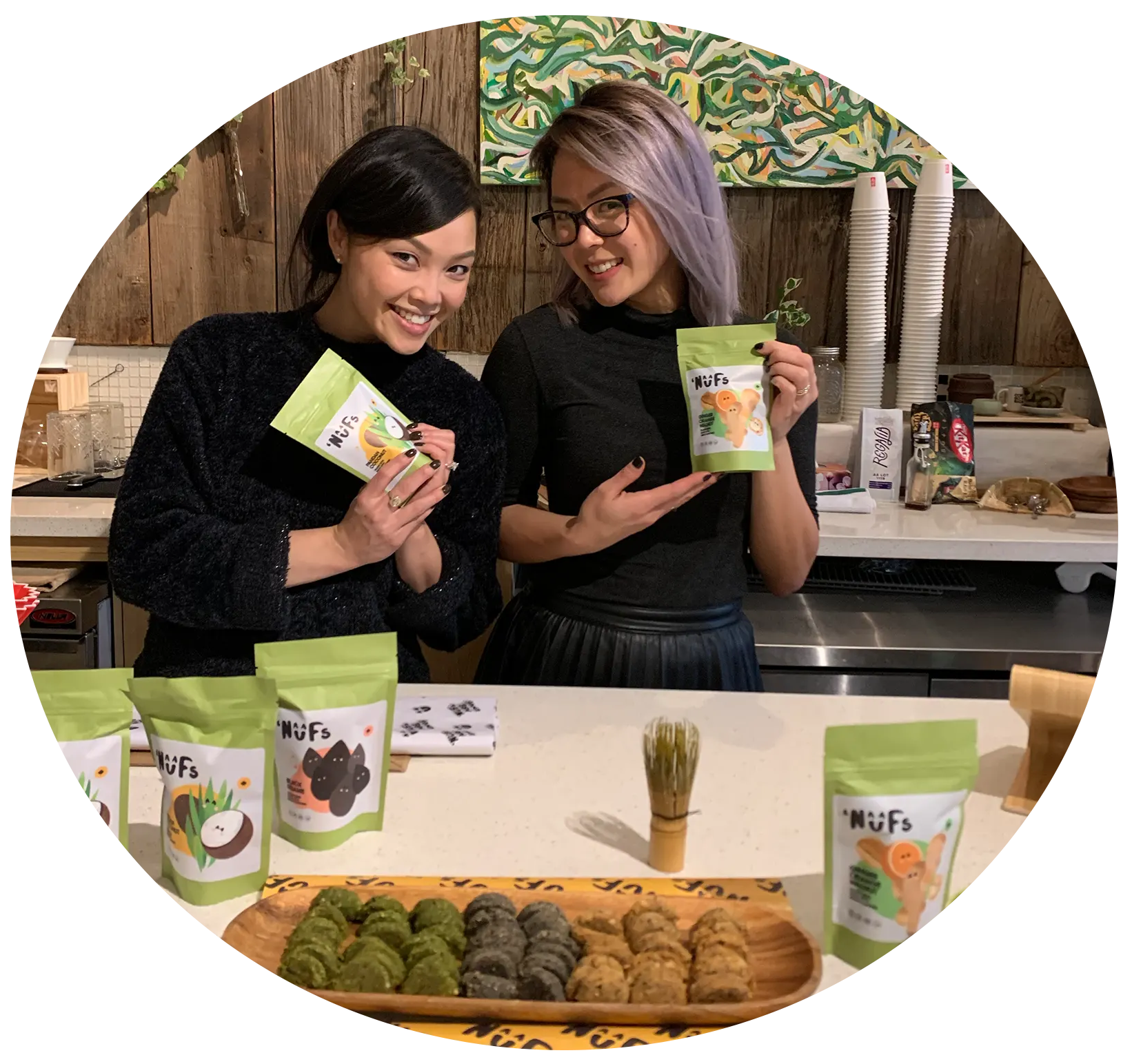 After working desk jobs for the past ten years, we started to really feel the impact of the foods we eat on our minds and our bodies and we -surprisingly- found the biggest driver of feeling good was taking out refined sugars. Diabetes runs in our family and making snacks that are low in sugar is really important to us.

But as we started to pay more attention to the ingredient lists, we found that eating less sugar meant having to choose artificial sweeteners and sugar alternatives that were still really sweet to the taste, keeping us in the sugar craving cycle.

We started 'Nufs to make whole food, nutrient-dense snacks that are just sweet enough.

Our snacks are nutritious.
Our snacks are filling.
And our snacks are delicious!

When you're looking for a snack, Nufs are enough.